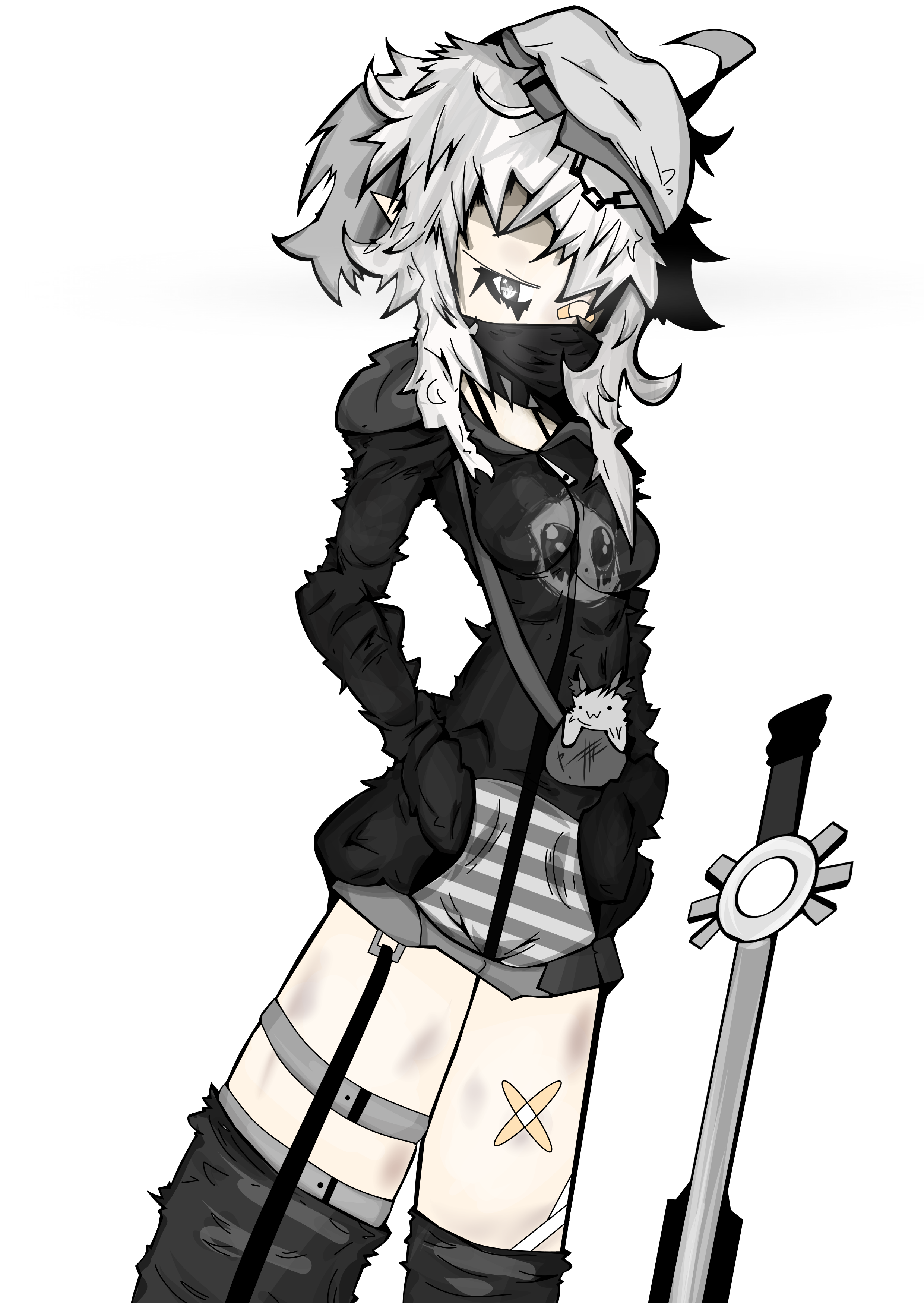 INFOMATION:
Age: 22
Height: 5ft 6in
Blood Type: AB
Brand: MTF GRUNGE PANDA JACKET and EDGY SKIRT, LOSSER Underwear, ZFFO Choker
Weapon: Shotgun Sword (Modfily version)
4 INFRACTION: DAMAGED PROPERTY, RECKLESS DRIVING, HIT AND RUN AND FIGHTING.
Many can't say about Kaz. Calm yet dangerous. She like those slient person you shouldn't making fun of. For those who know Kaz for long time did say that she is actually normal with bad anger issues (I call bullshit on that). Beyond that, she is pretty much anonymous, almost like Otis, so almost no infomation left beyond her personal shit. Rumor has it though that she might be friend with Otis.
---